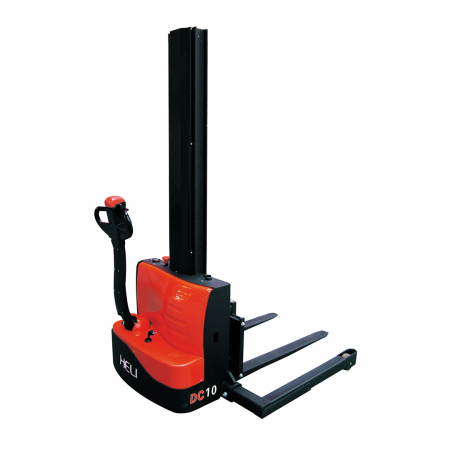 MONO MAST STACKER – ELECTRIC PALLET STACKER
Let's talk Pallet Stacker
The performance advantages of the Mono-mast Electric Stacker are manifold. Its separately excited motor ensures strong climbing ability and the automatic lifting limit ensures extended battery life. The built in charger is standard and the forks come with super strength. In terms of safety, the step-less speed control system gives you a safe and quiet performance, while the controller provides multiple automatic protection.
This unique stacker is best suited for warehousing, logistics, foods, chemicals, paints, beverages, mineral water, oil & gas, fruits & vegetable industries and businesses.
The Hala advantage
Hala Equipment Trading is the sole distributor of Heli Forklifts, Warehousing Equipment, Wheel Loaders, Attachments and Tow Tractors in the UAE. Heli is the No.1 in China and the world's 8th largest forklift manufacturer. Our after sales service extends across all Emirates of the UAE including Abu Dhabi, Dubai, Sharjah, Ras Al Khaimah, Fujairah, Umm Al Quwain and Ajman.
Give us a call and we can help with choosing the ideal electric stacker that is suited for your requirements and your budget.
Call or WhatApp Mohsin Abbas at +971 50 6269073