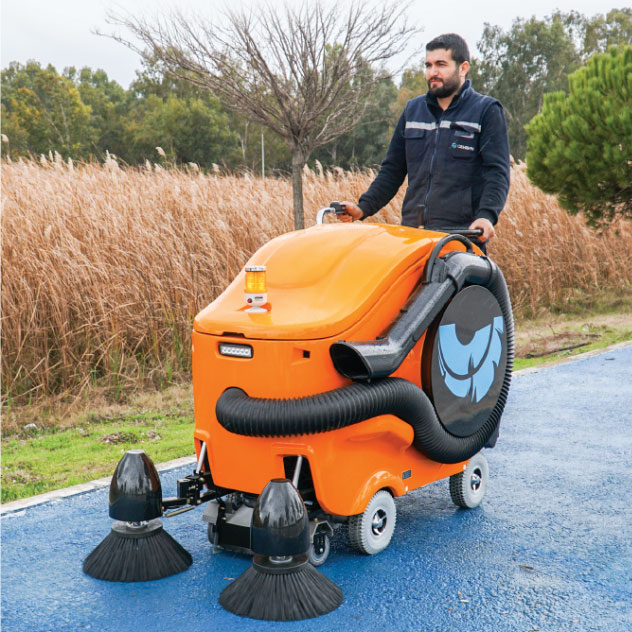 Smart Bee – Electrical Vacuum Sweeping Robot
The Smart Bee is a 100% electrical vacuum sweeping robot showcasing the latest futuristic technology in the sweeping industry. This advanced sweeper is equipped with a radar and an ultrasonic wave sensor. It also features the Robotic Following Function, guaranteeing the highest safety standards for pedestrians and efficient sweeping for the operators.
Environment friendly vacuum sweeper
The Smart Bee is designed to produce negligible noise levels, lowering the environmental noise footprint. It can be operated by remote control and also has the Robotic Following Function for effective cleaning.
The Hala advantage
Hala Equipment Trading LLC are the sole distributors of Çeksan sweepers in the UAE. Hala has a well-earned name for reliable quality service and good spare parts support across the UAE for more than twenty years.
All users of Çeksan machines in the UAE will now have access to the reliable service support and convenient spare parts availability. Our after sales service extends across the UAE from Abu Dhabi, Dubai, Sharjah, Ras Al Khaimah, Fujairah, Umm Al Quwain to Ajman.
Give us a call and we'll help you choose the best industrial sweeper suited for your requirements and your budget.
Sam Thampi: +971 56 434 8412
Email: sales@halaheavy.com