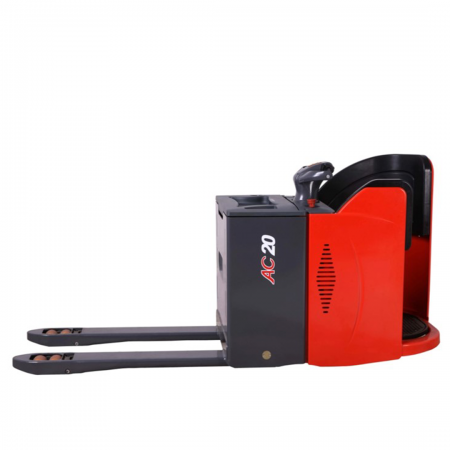 2.0 TON HIGH SPEED – POWER PALLET TRUCK
Let's talk High Speed Power Pallet Truck
The 2 Ton Power Pallet Truck comes with a loaded configuration including an electronic power steering system, AC driving system, USA CURTIS driving controller, an electromagnetic regenerative braking system, extended battery life and an easy to replace side-way battery. Safety features include curve automatic deceleration device, safe and quiet, stepless speed control system and emergency brake switch and reversing device.
It is best suited for warehousing, logistics, foods, chemicals, paints, beverages, mineral water, oil & gas, fruits & vegetable industries and businesses.
The Hala advantage
Hala Equipment Trading is the sole distributor of Heli Forklifts, Warehousing Equipment, Wheel Loaders, Attachments and Tow Tractors in the UAE. Heli is the No.1 in China and the world's 8th largest forklift manufacturer. Our after sales service extends across all Emirates of the UAE including Abu Dhabi, Dubai, Sharjah, Ras Al Khaimah, Fujairah, Umm Al Quwain and Ajman.
To know more, call or Whatsapp Mohsin Abbas at +971 50 626 9073. Or email us as at sales@halaheavy.com.