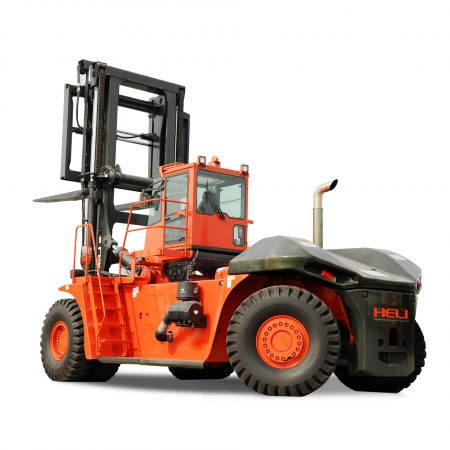 42 TON TO 46 TON DIESEL FORKLIFT
Let's talk 42 to 46 Tons Forklifts G-Series
These super heavy-duty forklifts comes with a Volvo, made in Sweden engine, to handle heavy loads. The Kessler Front Axle, Parker Hydraulics, transmission by DANA, electronic instrumentation, suspended cab and inching pedal are other impressive features that make these super strong forklifts an ideal choice heavy fabrication industries, ship building companies and dry docks.
While the fork positioner and side shift come as standard, there are various configurations available to you with specialized attachments. The AC Cabin makes it ideal for the long working hours and hot climatic conditions. Give us a call and we can help you choose the best forklift that is suited for your requirements and your budget.
The Hala advantage
Hala Equipment Trading is the sole distributor of Heli Forklifts, Warehousing Equipment, Wheel Loaders, Attachments and Tow Tractors in the UAE. Heli is the No.1 in China and the world's 7th largest forklift manufacturer. Our after sales service extends across all Emirates of the UAE including Abu Dhabi, Dubai, Sharjah, Ras Al Khaimah, Fujairah, Umm Al Quwain and Ajman.
To know more, call or Whatsapp Mohsin Abbas at +971 50 626 9073. Or email us as at sales@halaheavy.com.