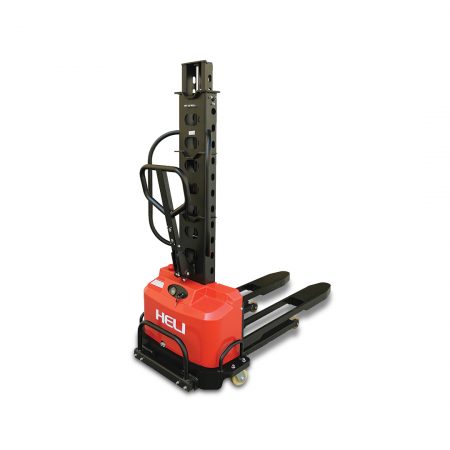 HELI 0.5 TON SELF-LIFTING PALLET LOADER
The new Heli Pallet Loader not only loads goods onto vehicles but can also loads itself, thus significantly reducing delivery times. Labour needs are also reduced because now the driver of the delivery vehicle can easily manage loading and unloading single handedly. What's more, the Pallet Loader is lightweight and compact which means it can also travel in elevators along with the goods.
This Pallet Loader is best suited for warehousing, logistics, foods, chemicals, paints, beverages, mineral water, oil & gas, fruits & vegetable industries and businesses.
THE HALA ADVANTAGE
Hala Equipment Trading is the sole distributor of Heli Forklifts, Warehousing Equipment, Wheel Loaders, Attachments and Tow Tractors in the UAE. Heli is the No.1 in China and the world's 7th largest forklift manufacturer. Hala's after-sales service extends across all Emirates of the UAE including Abu Dhabi, Dubai, Sharjah, Ras Al Khaimah, Fujairah, Umm Al Quwain and Ajman.
Give us a call and we can help with choosing the machine that is suited for your requirements and your budget.
To know more, call or Whatsapp Mohsin Abbas at +971 50 626 9073. Or email us as at sales@halaheavy.com.
Making deliveries to customers easier and more efficient.
Doesn't require special ramps and hoists like conventional pallet trucks.
Reduces labour requirements as just one person can drive the delivery van as well as operate the machine to move pallets of 400-500kgs.
Faster loading and unloading reduces delivery times.
Loads and unloads goods from vans without needing manual lifting.
Reduces worker fatigue and increases efficiency.
Has a small turning radius of 1120mm and weighs just 235kgs.
Emergency Power Cut-off switch for added safety.
Simple & easy to operate.