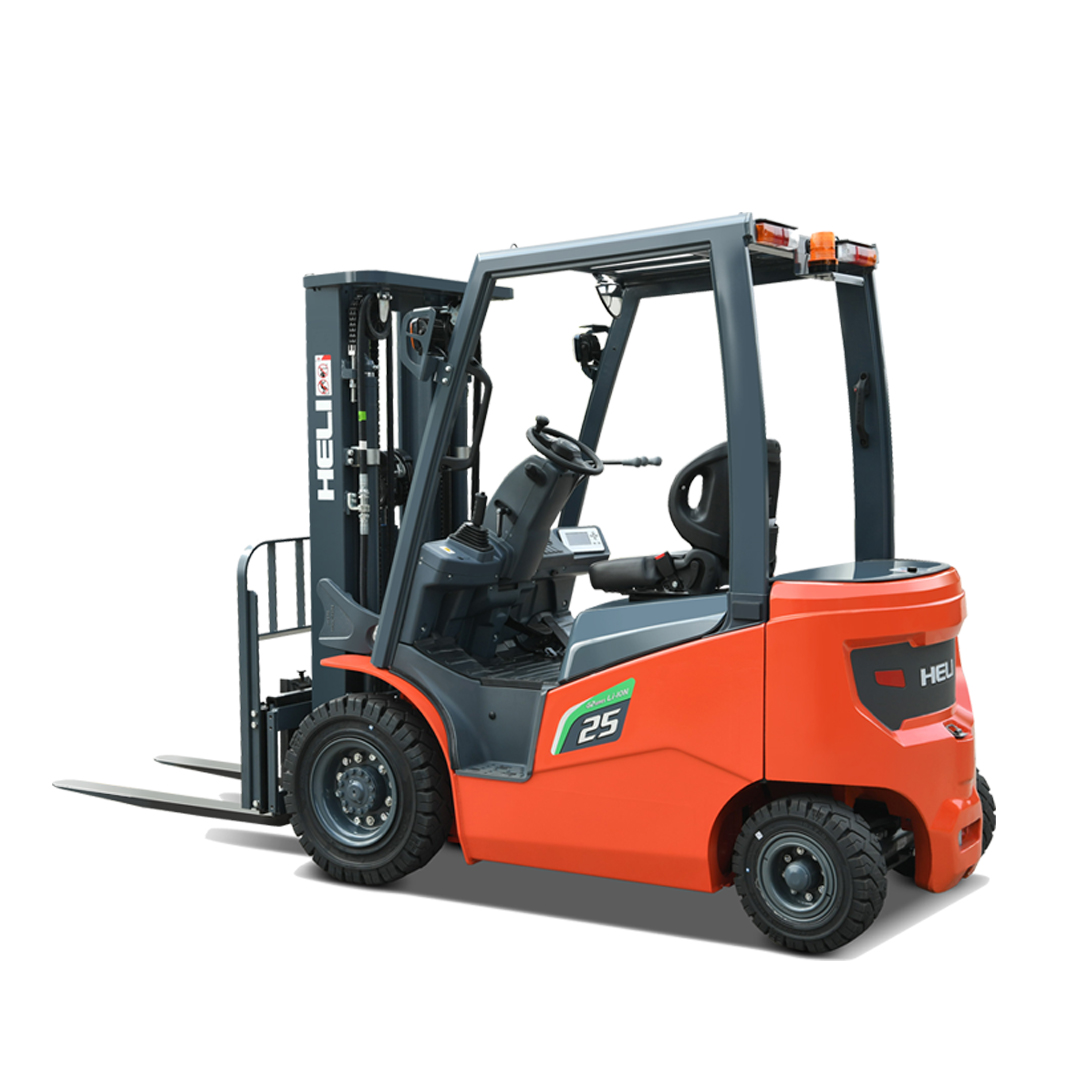 Heli 2.5 Ton Lithium Electric Forklifts
High Quality for Higher Reliability
The new G2 Series of Lithium Electric Forklifts pack more value than ever before. Equipped with the next-generation Lithium battery, the Heli 2.5 Ton forklifts are built to excel in the toughest conditions. The forklifts work non-stop and don't require a second battery as their battery charges in just two hours.
Discover all the advantages of a Lithium Electric Forklift.
Features:
Combine powerful performance with greater efficiency
Optimised ergonomic design for added driver comfort
Smart & safe: Auto steering deceleration, built-in safety features and choice of multiple speed modes
Tried and tested in rough working environment
Centralised checkpoints with easy access for convenient inspection and maintenance
Zero maintenance battery
Clean and green: zero emission and no pollution
BACKED BY HALA
Hala Equipment Trading is the sole distributor of Heli Forklifts, Warehousing Equipment, Wheel Loaders, Attachments and Tow Tractors in the UAE. Heli forklifts are ranked No.1 in China and No.8 in the world.
Hala's after-sales service extends across all Emirates of the UAE, including Abu Dhabi, Dubai, Sharjah, Ras Al Khaimah, Fujairah, Umm Al Quwain and Ajman.
Give us a call and we can help you choose the right forklift for your requirements and budget.
To know more, call or Whatsapp Mohsin Abbas at +971 50 626 9073. Or email us as at sales@halaheavy.com.