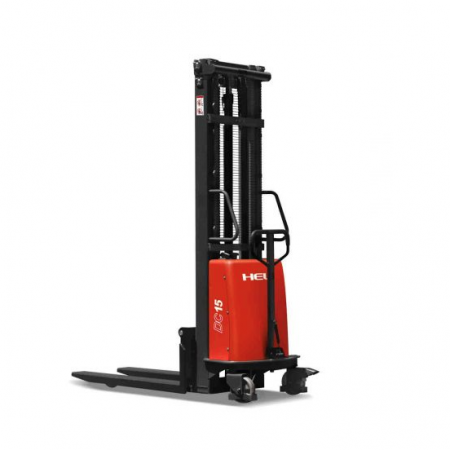 SEMI ELECRTIC STACKER – ELECTRIC PALLET STACKER
Let's talk Semi Electric Stacker
With its walking operator mode, this semi electric stacker can work for a long time while giving you all the benefits of easy handling, driver comfort and safety. Its strong climbing ability allows faster lifting and lowering of pallets. The smaller turning radius allows it to work in narrow spaces.
This compact semi electric pallet stacker is best suited for warehousing, logistics, foods, chemicals, paints, beverages, mineral water, oil & gas, fruits & vegetable industries and businesses.
The Hala advantage
Hala Equipment Trading is the sole distributor of Heli Forklifts, Warehousing Equipment, Wheel Loaders, Attachments and Tow Tractors in the UAE. Heli is the No.1 in China and the world's 8th largest forklift manufacturer. Our after sales service extends across all Emirates of the UAE including Abu Dhabi, Dubai, Sharjah, Ras Al Khaimah, Fujairah, Umm Al Quwain and Ajman.
To know more, call or Whatsapp Mohsin Abbas at +971 50 626 9073. Or email us as at sales@halaheavy.com.