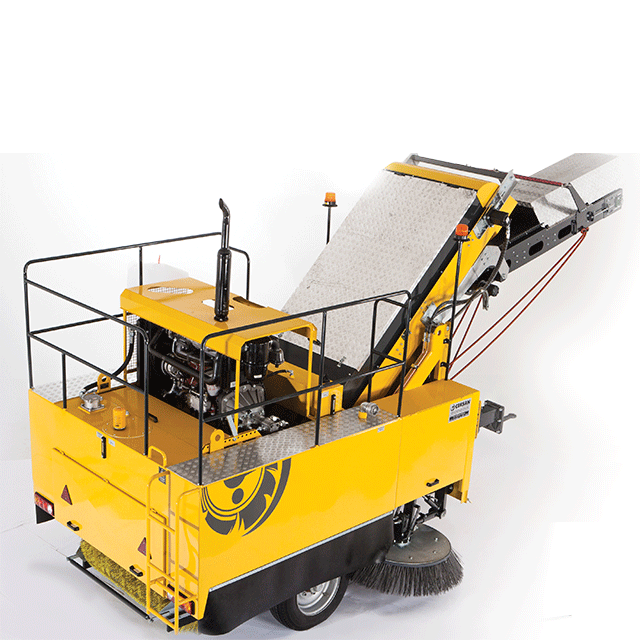 Camello – Long distance heavy duty mechanical sweeping for highways
Camello loads coarse waste material quickly and directly from the road, on to a truck and operates on a mechanical basis without suction. It is ideal for use in long distances and heavy road conditions.
Cleaning up after a desert Sstorm
The Camello is designed for heavy work and is capable of sweeping every kind of debris such as road sands and waste generated as a result of desert storms, including stones. It can collect a whopping 1.2 ton per minute of waste materials from the road surface.
The Hala advantage
Hala Equipment Trading LLC is the sole representative for Çeksan sweepers in the UAE. Over the last 20 years, Hala has earned a name for itself  for reliable quality service and good spare parts support, across the UAE.
All users of Çeksan machines in the UAE will now have access to reliable high quality sweeping equipment with matching service support and spare parts The Hala trusted after sales service extends across all Emirates of the UAE including Abu Dhabi, Dubai, Sharjah, Ras Al Khaimah, Fujairah, Umm Al Quwain and Ajman.
Give us a call and we can help with choosing the ideal Sweeper that is suited for your requirements and your budget.
Sam Thampi: +971 56 434 8412
Email: sales@halaheavy.com