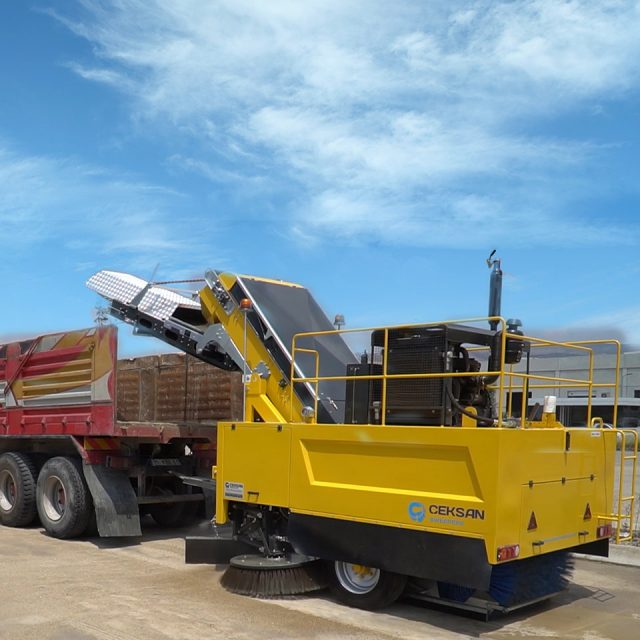 Cammello – Long distance heavy duty mechanical sweeping for highways
Cammello loads coarse waste material quickly and directly from the road on to a truck and operates on a mechanical basis without suction. It is ideal for use over long distances and in heavy traffic conditions.
CLEANING UP AFTER A DESERT STORM
The Cammello is designed for heavy work and is capable of sweeping every kind of debris such as road sand and waste generated as a result of desert storms, including stones. It can collect a whopping 1.2 ton per minute of waste materials from the road surface without having to go to a discharge area.
THE HALA ADVANTAGE
Hala is the sole distributor for Çeksan Sweepers in the UAE. Since 1998, Hala has earned a name for itself for reliable service and quality spare parts, across the UAE.
All users of Çeksan machines have access to Hala's trusted after-sales service extending across all Emirates of the UAE, including Abu Dhabi, Dubai, Sharjah, Ras Al Khaimah, Fujairah, Umm Al Quwain and Ajman.
Give us a call and we can help you choose the Sweeper that is best suited for your needs and your budget.
Book A Free Trial Now!