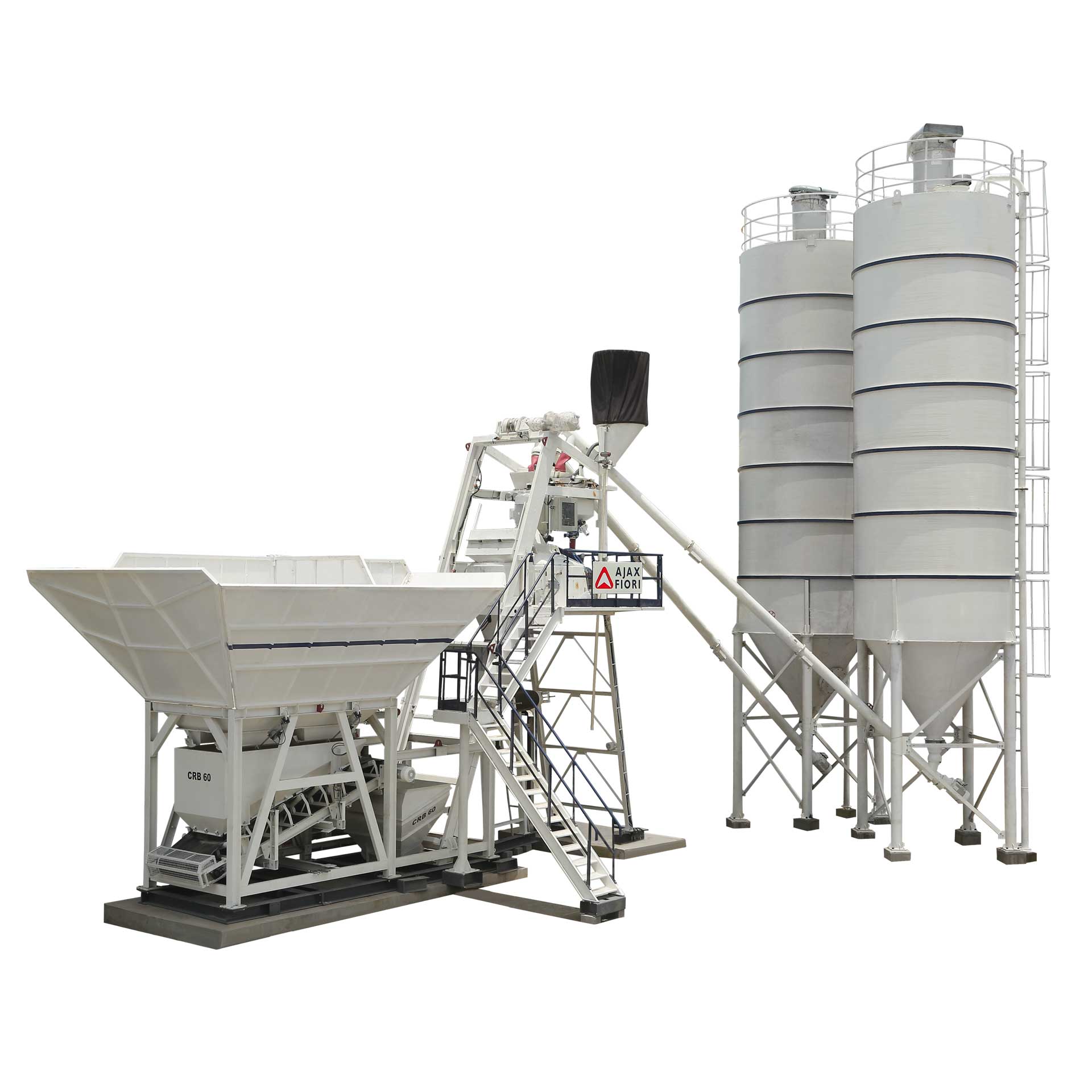 Fully automatic computerized plants.
Planetary Pan Mixers for quick homogenous mixing.
Low floor space required
Can be erected or dismantled in a single day.
Meets UAE certification norms.
CRB60 – Compact Reduced Bin Batching Plant
With a maximum throughput of 60 CuMtr per hour in continuous operation, the CRB60 Is a viable addition to any precast concrete plant , block factory or infrastructure project The fully computerized automatic plant  enables one man production of fresh quality concrete  with ease.
The Hala Advantage
HALA Equipment, Dubai are the sole representatives for Ajax Concrete Equipment in the UAE. HALA Equipment has a well-earned name for reliable quality service and good spare parts support, within the UAE, since more than twenty years.
All users of Ajax Concrete Equipment in the UAE will now have access to reliable high quality equipment with matching service support and spare parts. Our trusted after sales service extends across all Emirates of the UAE including Abu Dhabi, Dubai, Sharjah, Ras Al Khaimah, Fujairah, Umm Al Quwain and Ajman.
Give us a call and we can help you choose the ideal machine that is suited for your requirements and your budget.
Sam Thampi +971 56 434 8412
Email: sales@halaheavy.com