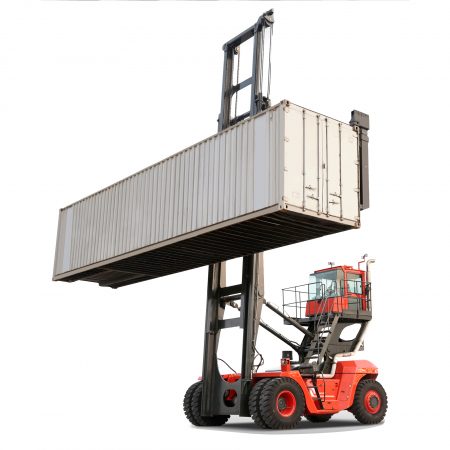 Empty Container Handler – Container Handlers
Let's talk Empty Container Handler
These super heavy-duty forklifts comes with a Cummins or Volvo Engine to handle those heavy loads. While the wet disc brakes improve the braking efficiency, the special gearbox ensures a reliable performance. The technologically advanced CAN BUS pressure sending electronic instrumentation gives you better on board vehicle status information, online supervision, display inquiry set up self diagnosis and self protection.
From a choice between Heli or Kessler front axle to Rexroth and Parker hydraulics, there are various configurations available to you with specialized attachments. If safety is on top of your mind, we can even configure it for explosion proof applications.
The Hala advantage
Hala Equipment Trading is the sole distributor of Heli Forklifts, Warehousing Equipment, Wheel Loaders, Attachments and Tow Tractors in the UAE. Heli is the No.1 in China and the world's 8th largest forklift manufacturer. Our after sales service extends across all Emirates of the UAE including Abu Dhabi, Dubai, Sharjah, Ras Al Khaimah, Fujairah, Umm Al Quwain and Ajman.
Give us a call and we can help you choose the best forklift that is suited for your requirements and your budget.
To know more, call or Whatsapp Mohsin Abbas at +971 50 626 9073. Or email us as at sales@halaheavy.com.