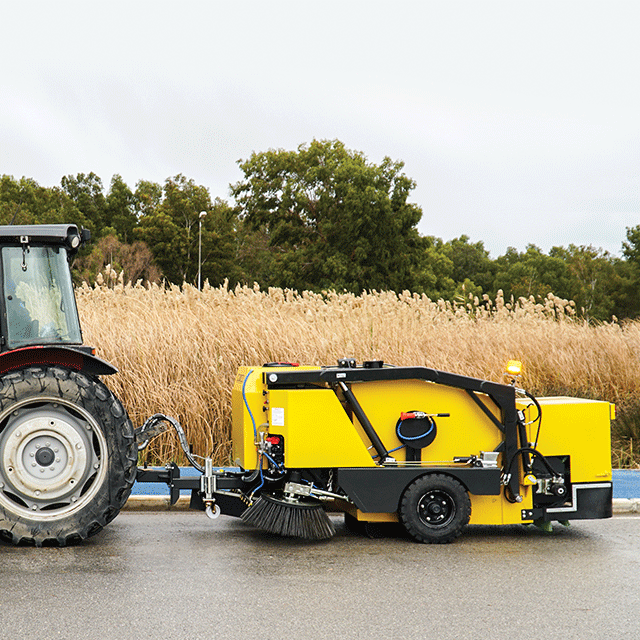 Hamarat – Heavy duty mechanical sweeping in smaller places
This heavy duty sweeper is capable of sweeping and collecting sand, stones or other debris up to 2 m³ capacity and loads waste material quickly and directly from the road into its own hopper. It is designed for heavy work and operates mechanically without suction. .
Low cost of ownership for limited budgets
The Hamarat offers high performance, quality, low cost and environmental impact. Tow it behind almost any available machine to keep your yards free of sand.
The Hala advantage
Hala is the sole distributor for Çeksan sweepers in the United Arab Emirates. Over the last 20 years, Hala Equipment Trading LLC  has a earned a name for reliable quality service and good spare parts support across the UAE.
As a user of Çeksan machines, you will now have access to reliable high quality sweeping equipment with matching service support and spare parts. Out trusted after sales service extends across Abu Dhabi, Dubai, Sharjah, Ras Al Khaimah, Fujairah, Umm Al Quwain and Ajman.
Give us a call and we can help with choosing the ideal Sweeper that is suited for your requirements and your budget.
Sam Thampi: +971 56 434 8412
Email: sales@halaheavy.com