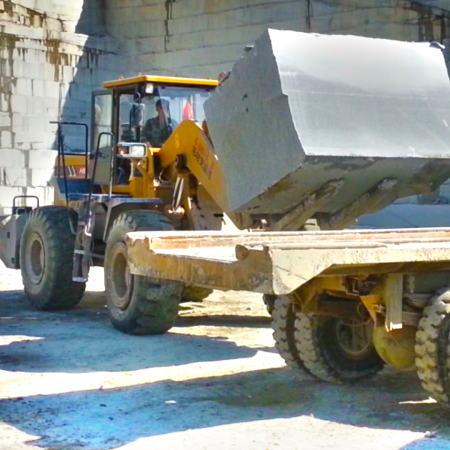 16 TON FORK LOADER – WHEEL LOADERS
Let's talk Fork Loader
The Heli 16 Ton Fork Loader gives you the advantages of  low initial cost, low monthly instalment, low ownership costs and low maintenance costs. This Fork Loader is a powerhouse when it comes to productivity and reliability. With its simple reliable engine, high power air conditioner, large cabin with panoramic view hydraulic systems and ergonomic buttons, the Heli Fork Loader is well-equipped for heavy-duty operations in high ambient temperature in the UAE.
Heli has been on the path of continuous innovation and improvement not only with its Fork Loaders but also with its entire range and have expanded to many new areas within the forklifts and material handling industry.
A unique feature of our service division is our fleet of service vans which are kitted for carrying out comprehensive service at your desired locations. We are always ready when and where you need us.
Our service team includes more than 30 qualified staff for handling all kinds of service and repairs. With extensive experience, each service engineer has practical, hand-on knowledge of service and repairs of heavy equipment, covering Mechanical, Hydraulic, Transmission, Electric and Electronic systems. Their knowledge is further enhanced by specialist training from Heli. To ensure uptime, this expert team is backed by an extensive stock of spare parts, with critical parts stored in a climate controlled environment.
The Hala advantage
Hala Equipment Trading is the sole distributor of Heli Forklifts, Warehousing Equipment, Wheel Loaders, Attachments and Tow Tractors in the UAE. Heli is the No.1 in China and the world's 8th largest forklift manufacturer. Our after sales service extends across all Emirates of the UAE including Abu Dhabi, Dubai, Sharjah, Ras Al Khaimah, Fujairah, Umm Al Quwain and Ajman.
Give Sam a call and he can help you choose the ideal wheel loader that is suited for your requirements and your budget.
or send him a quick query and he will get back to you quickly with his suggestions