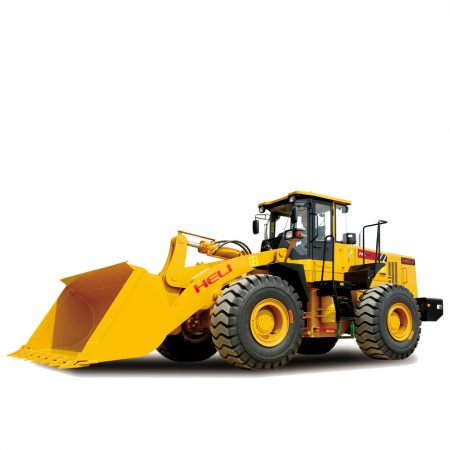 5 TON – WHEEL LOADER
Let's talk Wheel Loader
The Heli 5 Ton Wheel Loader is available with a low initial cost, low monthly instalment, low ownership costs and low maintenance costs. It has proven its ability to deliver best in class profitability to its users. We have demonstrated the productivity and reliability in the arduous high ambient temperature Middle East conditions with a simple non-electronic reliable engine, proven ZF transmission, efficient hydraulic systems, high power air conditioner, large cabin with panoramic view and ergonomic controls. In short, the Heli 5 Ton Wheel Loader is easy to own, easy to maintain and most importantly, easy to operate.
You can choose between a 5 Ton and a 6 Ton Heli Wheel Loader with various engine and bucket configurations. Quick change and multiple attachment options are also possible.
The Hala advantage
Hala Equipment Trading has been in the Material handling business since 1998 and is the sole distributor of Heli since 2003. Heli are manufactures of Wheel Loaders, Heli Forklifts, Warehousing Equipment, Attachments and Tow Tractors in the UAE. Heli is the No.1 in China and the world's 8th largest forklift manufacturer. Our after sales service extends across all Emirates of the UAE including Abu Dhabi, Dubai, Sharjah, Ras Al Khaimah, Fujairah, Umm Al Quwain and Ajman.
Contact: Sam A.T.
Sam is our Sales Manager looking after Wheel Loaders. He has two decades of experience in this field and can be of assistance in your selection of the right equipment for the job.
Call Sam or WhatsApp him at  +971 56 4348412